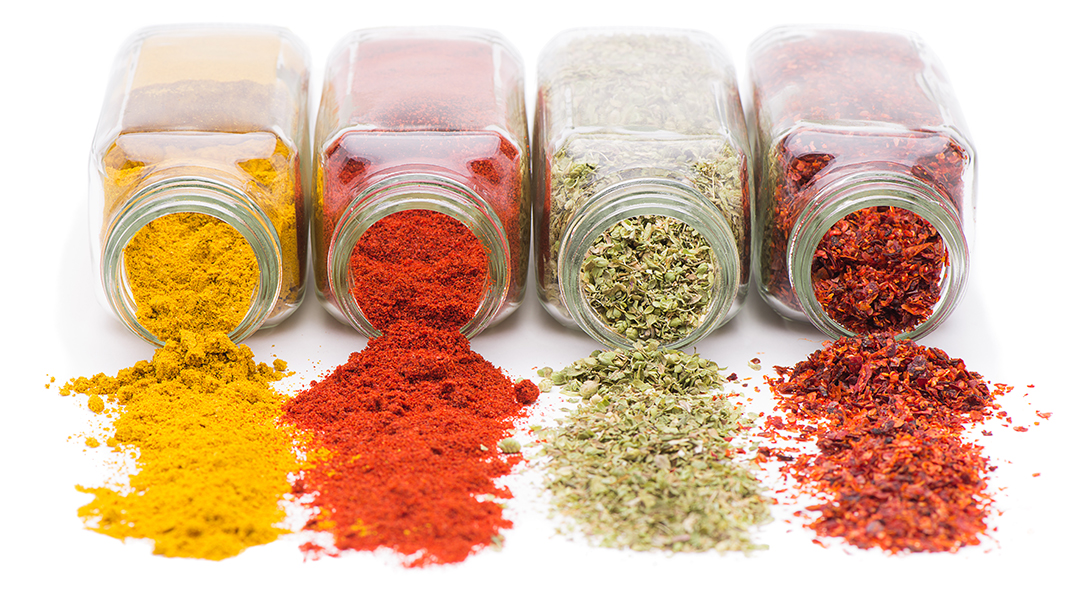 People are always saying that you need to "spice up" your love life, or "spice up" your social life, even "spice up" your work routine, so it goes without saying that it is also time for you to SPICE UP your skincare routine! Now, when I say "spice up" your skincare routine, I mean literally and figuratively.
It is time to raid your spice rack and add these herbs and spices to your daily beauty routine to achieve naturally glowing, healthy skin!
Chamomile:
Chamomile is perfect to fade dark spots on the face, and give your skin a radiant and youthful glow.
Cinnamon:
Aside from having a nice scent, cinnamon can help clear up zits. It helps prevent the growth of acne-causing bacteria so it's perfect to add to a face or body mask.
Thyme:
A perfect ingredient for hair products, thyme is known for its ability to improve blood flow to the scalp and to help stimulate growth.
Turmeric:
Known for its anti-inflammatory and healing properties, turmeric is great for healing and calming your skin. It also helps the growth of your hair.
Calendula:
Calendula repairs dry skin, reduces acne scars or wounds, and cures fungal infections that may cause acne or blackheads.
Rose Petals:
Rose-infused products are popular for skin care, as the ingredient locks in moisture, on top of that provides a sweet scent. It also soothes irritated skin, so it's a great refreshing spray.
Basil:
Basil is a magic ingredient for both skin and hair as it is full of antioxidants and nutrients. With skin, it aids in clearing up acne, blackheads and pimples. In hair products, it helps to get rid of dandruff and promotes hair growth.
Witch Hazel:
Serving as a natural astringent, witch hazel is a centuries-old cure-all for problematic skin: its helps fade scars, speeds up the healing of scabs and reduces redness.
Mint:
A treasure trove of benefits can be found in mint, including cleansing and tightening skin, reducing puffiness around eyes and oil reduction on the skin. It's also popular in foot care products, as it aids severely cracked heels.
Lavender:
Lavender is a multi-use tool that can fix a number of skin concerns, including acne and eczema; use it as a facial toner. In addition to soothing skin, lavender heals inflammation and burning associated with insect bites and mild burns.
Aloe Vera:
Known for its anti-inflammatory properties, aloe vera is perfect for keeping skin calm, hydrated and plump. You can also use it on hair, as it contains enzymes that repair dead skin cells in the scalp, ultimately leading to better hair growth.
Black Pepper:
Known to naturally create heat and loosen things up, black pepper is your black head slayer.
Ginger:
A ginger treatment can renew the overall radiance of your skin - imparting that proverbial healthy glow. This spicy, sushi-accoutrement has the ability to improve skin tone, fight blemishes and lighten age spots.